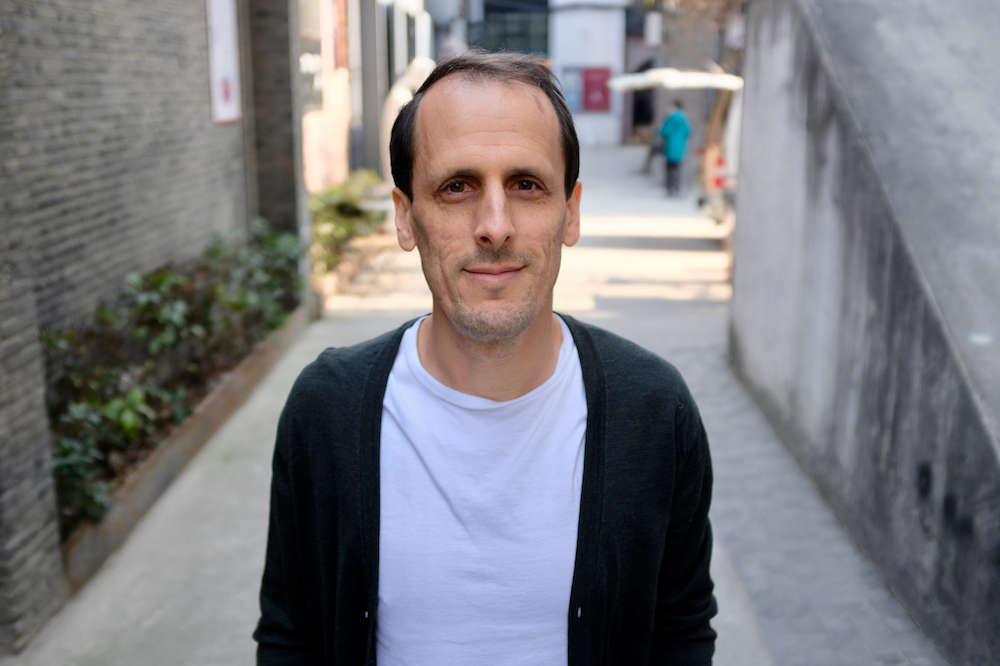 Matt Osborne
Born in Tasmania, Australian native Matt spent his teenage years cutting skate videos with 2 VHS decks and made his commercial editorial debut back in 2006, since he has been editing campaigns for brands and agencies across his homeland as well as throughout Asia and Europe. 
He has cut campaigns for a variety of clientele including Porsche, Reebok, Volkswagen, Nike, Fiat, Chevrolet, Mercedes-Benz, Sony, Lexus and Samsung and has worked with directors including Rob Chiu, Salomon Lighthelm, Lloyd Lee Choi, Ed McCulloch, Jan Wentz, Mario Zozin, Mackenzie Sheppard and Matthaus Bussman.
Matt's work has won numerous awards including a Cannes GOLD Film Lion, GRAND Prix, One Show, and Australian Screen Editors Guild Award for editing. His music video, "Medicine," with director Salomon Ligthelm, won GOLD at the Cannes YDA and was nominated at Shots Awards and UKMVA for music video of the year. Most recently, he was awarded a Clio Bronze for his editing work on Chevrolet's "The Hunt Alone." and 2 short films he edited "Them" and "Dear Enemy" received awards at the 2019 Berlin Commercial and nominations at the 2019 Kinsale Shark Awards.
Besides working on commercials Matt has also cut music videos, short films and documentary pieces.
With a passion for the craft of editing, whatever the genre, format or length, Matt is focused on finding the most natural and organic moments that help tell a compelling story.
マット・オズボーン
オーストラリア、タスマニア出身のオフラインエディター。10代の頃2つのVHSデッキを使ってスケートビデオを編集することに時間を費やし、2006年に広告業界へデビュー。以来、オーストラリアのみならず、アジアやヨーロッパ各国のブランドキャンペーンを編集。
主なクライアントは、ポルシェ、リーボック、フォルクスワーゲン、ナイキ、フィアット、シボレー、メルセデスベンツ、ソニー、レクサス、サムスン。
これらのクライアントのキャンペーンを以下の監督作品にて編集を担当:ロブ・チウ、サロモン・ライトヘルム、ロイド・リー・チェ、エド・マカロック、ヤン・ウェンツ、マリオ・ゾージン、マッケンジー・シェパード、マットハウス・バスマン。
カンヌのゴールドライオン、グランプリ、ワンショー、オーストラリアスクリーンエディターズギルド賞編集部門など、数々の賞を受賞。サロモン・ライトヘルム監督とのミュージックビデオ「Medicine」は、カンヌYDAでGOLDを受賞し、Shots AwardsとUKMVAで年間最優秀ミュージックビデオにノミネートされた。
また、 シボレーの「The Hunt Alone」の編集作業でクリオブロンズを受賞し、「Them」と「Dear Enemy」を編集した2つの短編映画は、2019年のベルリンコマーシャルで賞、2019年のキンセールシャーク賞でノミネートされた。 
広告キャンペーンの編集に加えて、ミュージックビデオ、短編映画、ドキュメンタリー作品の編集にも積極的に参加。
ジャンル、形式、長編短編問わず、編集の技術を磨く事に情熱を持ち続け、魅力的なストーリーを伝える為に、最も自然であるべき瞬間を見つけることにフォーカスした編集を心がけている。