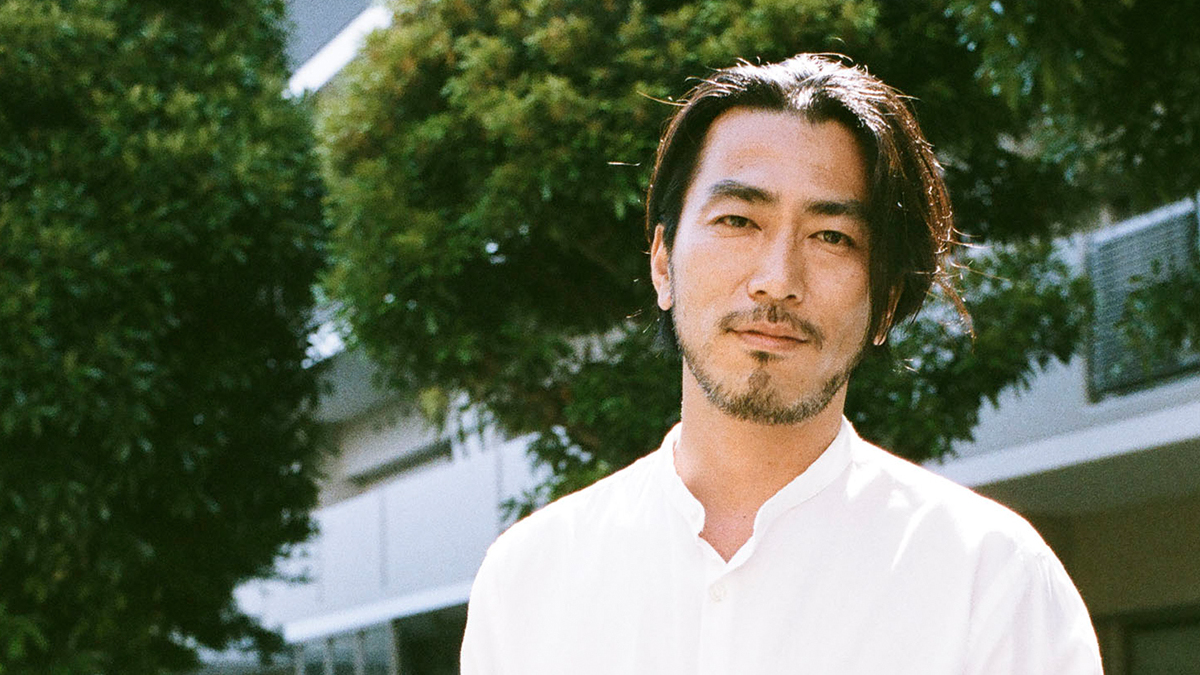 KOHKI HASEI
Director
Management
AYAKO YAMAGUCHI
Kohki Hasei
Born in Okayama Prefecture
Cinema Director, Photographer, Screen Writer, Active worldwide.
In 2010, won the Grandprix at Kustendorf International Film and Music Festival  for the short film "GODOG" as the director.
In 2012, directed and completed the Italian and German collaborative film "LUHA SA DESYERTO" all shot in the Philippine.
He was the first Japanese to be selected into the Venice Film Festival "College Cinema" category in 2015, and won the magic lantern award along with Sorriso Diverso award from the journalists in the following year with the Italian/ Filipino feature film "Blanka".
The film has been featured in over 40 countries, 70 film festivals, won 20 major awards, and, in Japan, won the Gold for 2017 Kaneto Shindo awards, given to the up and coming directors.
For "Blanka" Koki went searching on his own foot for the local casting, and even studied the production technique that would fit each cast.
He has the eye for observation, the open-minded mentality which is quite rare among film directors.
Koki also has distinct and strong connection with Eastern European countries such as Serbia, Romania, and Poland. He is also experienced in shooting at South America and Middle East.
He has directed music videos for Japanese artists such as UA for her "Odoru Tori to Kin no Ame (The Dancing Bird and Golden rain)" and the band Back Horn's "Kakusei (Awakening)"
As a Photographer, he was responsible for the stills for Academy awards nominated "Mongol" (Directed by Sergei Bodrov) in 2008. He has acting experience as well.
He has published an original photography book for the NHK TV series "Long Goodbye".
His other photography works include fashion shoots for magazines like Uomo, GQ Japan, Switch, Brutus, and CD covers, and Movie Posters.
Koki travels abroad as Travel-photo Journalists, take portraits, and write essays as well.
長谷井宏紀
岡山県生まれ。
映画監督・写真家・脚本家として国内外問わず、幅広く活躍。
映画監督として2010年、KustendorfInternational Film and Music Festivalにて短編映画『GODOG』でグランプリを受賞。2012年は『LUHA SA DESYERTO(砂漠の涙)』(伊・独合作)をオールフィリピンロケにて完成させた。
2015年、ベネチア国際映画祭「カレッジシネマ部門」にて日本人として初めて選出され、翌年にイタリア・フィリピン合作の長編映画『BLANKA(ブランカとギター弾き)』を製作。同映画祭にてプレミア上映され、マジックランタン賞、ジャーナリストから贈られるソッリーゾ・ディベルソ賞をW受賞。これまでに世界40カ国、70を超える映画祭にて上映され、主要な20もの賞を受賞し、 2017年には日本では新人映画監督に送られる新藤兼人賞 金賞を受賞した。
『BLANKA(ブランカとギター弾き)』では、自らの足で現地キャストを探し、その人物が持つありのままのキャラクターを生かした演出手法など、独自の観察眼とオープンマインドな精神を持つ稀有な映画監督である。セルビア、ルーマニア、ポーランド等の東欧プロダクションのつながりも強く、南米、中東など多くの国での撮影も経験している。また、写真家として2008年、アカデミー賞ノミネート作品『モンゴル』(セルゲイ・ボドロフ監督)でスチールを担当。俳優として出演もはたす。2014年に放映されたNHKドラマ『ロング・グッドバイ』の撮り下ろし写真集を早川書房から出版した。
Uomo,CQ Japan,switch,BRUTUSなどのファッション誌にも多数掲載、CDジャケット写真、映画ポスター写真なども手掛けるかたわら、トラベルフォトジャーナリストとしても世界各国を旅し、ポートレート撮影の他、エッセイなどの文筆業にも力を入れている。